Welcome to Cedesta.
HOME OF THE GURU CMMS/EAM.

Since 2001, Cedesta has provided clients with the most effective and easy-to-use maintenance management system available today. We've always provided a way for potential clients to download the system directly without requiring setting up a demonstration or requiring a call from sales. We let the product speak for itself.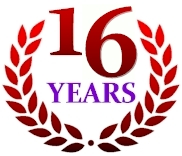 Guru is a modular-based system allowing you to add and remove functionality on-the-fly. You can configure your system around the needs of your business, not configuring your business around the software. As your needs change, our system can adapt to fulfill any need that you may require.

We've designed our product to work successfully in both standalone and client/server configurations. It's easy to set up, very easy to use, and easily maintainable. Backed-up with world-class customer support, inexpensive maintenance support agreements, and the best return on investment you can find, you'll be proud to be able to use this product without the risk and guilt found in higher and more expensive systems.

Compare for yourself and see why the Guru CMMS/EAM has been around for 16+ years and still going strong.